Product
Why We Built ShapeScale
The Shape Founder Story from Idea to Product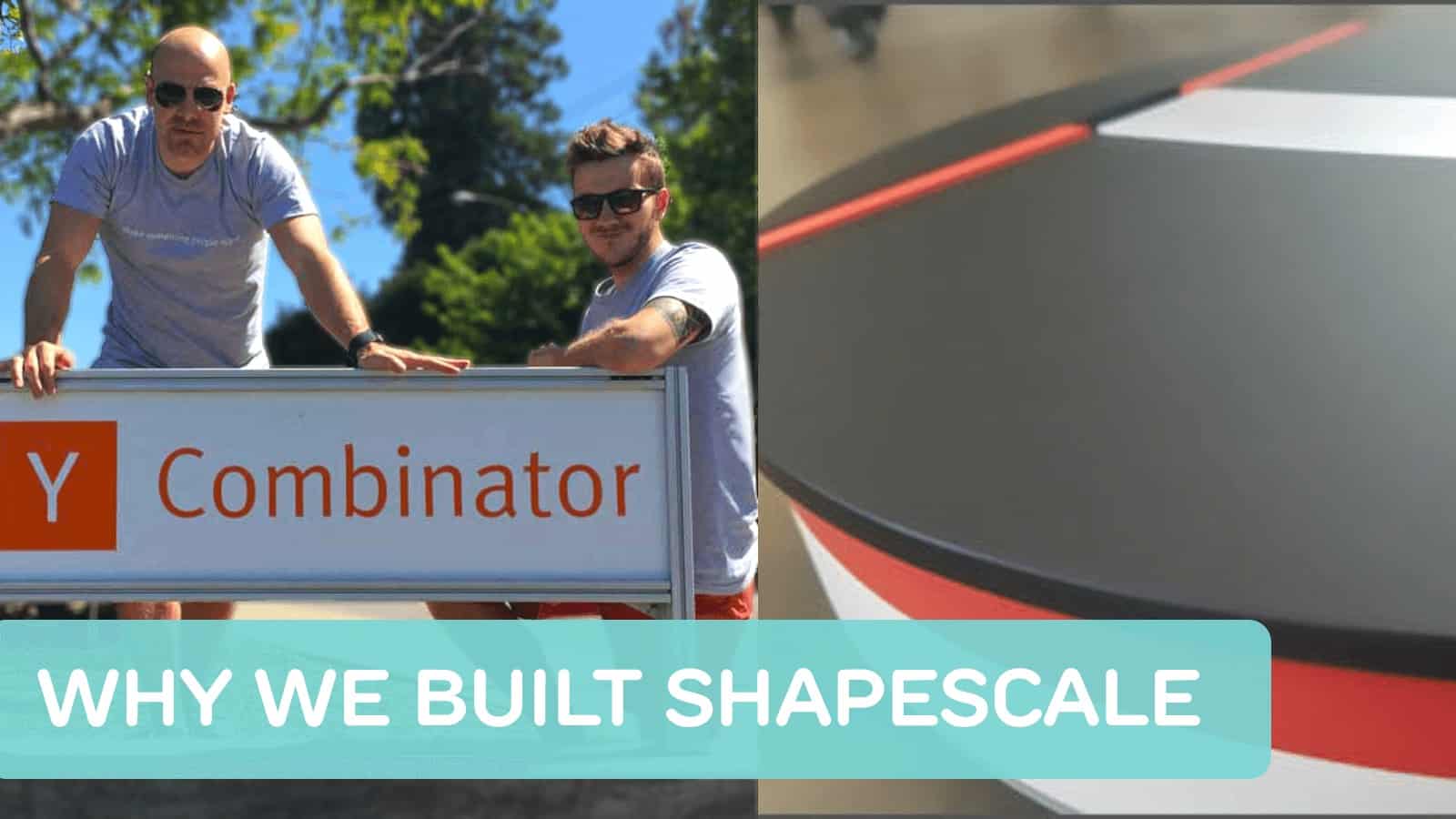 The story of ShapeScale started in 2014 in Hong Kong, where the founders Alexandre Wayenberg (CEO) and Martin Kessler (COO) met and worked at for many years. In 2015, Martin and Alex packed up their things and moved to Silicon Valley to bring ShapeScale to market. 
The idea of ShapeScale and the founding team's motivation for building it started much earlier than that, however. Read Martin's story on the making of ShapeScale down below.
It was a sunny day in Hong Kong in the year of 2013, when Alex, who is the CEO of Shape, explained the idea of ShapeScale to me. I was flabbergasted. Was it possible to create a scale that could finally work for everyone?
As someone who struggled to keep in shape and track my progress, I was genuinely excited by the prospect of developing a product that would help not just me, but perhaps millions across the world that were facing the same struggle.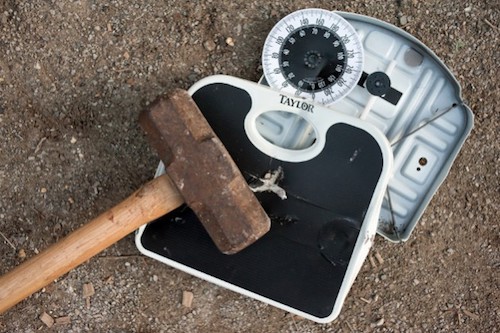 SCALES, MIRRORS AND PHOTOS DON'T WORK
Scales, mirrors and even photos in their current form have been around for decades and even centuries.
How many times have you looked in the mirror and wondered if you look better or worse? Equally, how many times have you hopped on a scale and felt frustrated because the numbers kept fluctuating despite you feeling healthier and in a better shape?
It is also exactly how the idea of ShapeScale came to Alex many moons ago when he himself was getting in a better shape. His scale just reflected increased weight due to his increase in muscle mass. It really made having a scale pointless.
FOR MORE READ MY POST ON WHY BATHROOM SCALES SUCK.
Frustrated by current methods we decided to ask others around us before we started working on ShapeScale.
IT WASN'T JUST US
We camped out at popular fitness and wellness centers and interviewed dozens of gym goers about their current methods of measuring and assessing their level of fitness — if they were using any.
The results were shocking! Other than for strength building (measuring weightlifting progression), most struggled to really understand how their lifestyle, diet, and fitness were affecting their health and appearance.
More often than not they had to revert to their gut feeling, which frankly is a poor indicator in most cases.
MY OWN STRUGGLES
Let me tell you my very own story. When I was 16, I was obese. I was a REAL heavyweight clocking in nearly 245 lbs at just 5"9'. I had about 32% in body fat, I wasn't really doing any sports and frequently skipped out on physical education and sports at my high school.
When you are overweight you struggle to excel in sports. It was depressing to attend class because I'd always be the last one to be picked when teams were being formed. "So why bother?", I thought.
For a long time, I surrendered to my own misgivings and attempted to explain my situation away. "It had to be my genes", I thought.
After all, nearly everyone except one uncle and aunt was overweight in my entire family. I was hiding behind my computer playing virtual online games because it allowed me to escape my physical reality.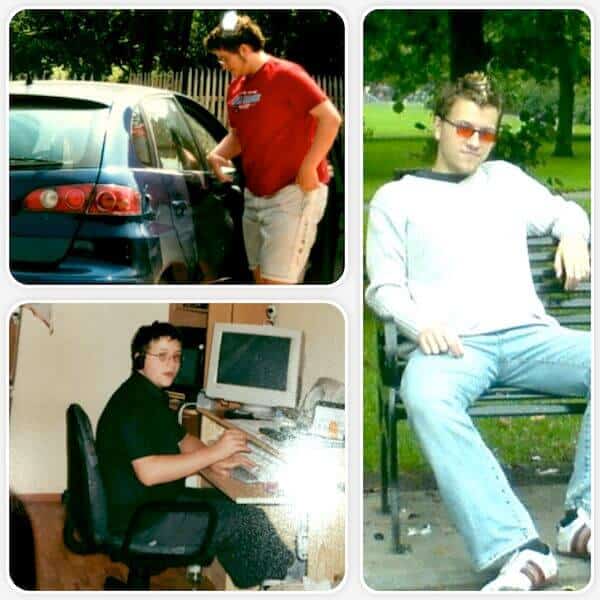 Pictures from Martin aged 13-17    
"THEN ONE DAY, I MADE A CHANGE."
It was a radical change to the surprise of everyone around me: I stopped eating junk food like frozen pizzas, sugary soda and dramatically reduced my calorie intake.
On top of that – embarrassed to work out in public – I got on a home gym rowing machine and started rowing. One… sometimes two hours every day. And I kept dropping pounds day by day. Losing 60 pounds in less than sixty days and dropping my body fat to around 23%.
I didn't feel that I looked much different or felt much more athletic. Yet, friends and family started complimenting my apparent achievement.
It was great, I felt greatly empowered and more confident.
"YOU KNOW WHY AND HOW I DID IT?"
Because a former school buddy who had been even heavier than me managed to completely drop it all. I figured that if he could do it, then I could do it as well. It was the power of visualizing success.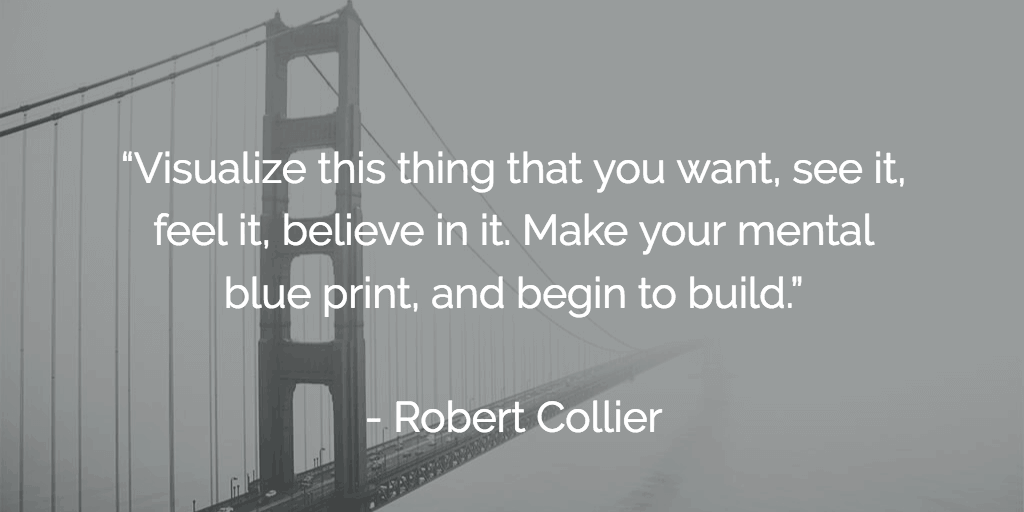 I had a clear goal ahead of myself and kept at it relentlessly. Frankly, I was lucky that I made a turn around then.
Shortly after though my metabolism hit an all-time low and for the ten years that followed, it's been a struggle just to maintain what I had then achieved. Even now, I still have to keep an eye on what I eat.
SO WHY SHAPESCALE?
So I had my own "success story" losing some weight. At the time a regular scale sort of worked for me, and after several months I could even start telling the difference when seeing myself in the mirror.
WORKING ON PROBLEM ZONES
Yet, years after I got comfortable with my new appearance, I still had problem zones I was unhappy with. I wanted to gain muscle around my upper body and still trim some baby fat around my belly I kept around with me since the old days.
So decided to once again get serious and hit the gym at least three times a week to on my abs and upper body. However, it was hard for me to tell whether I was doing the right things. Sure I was going up in resistance weight and others told me that I was doing the right things, but I didn't feel like I gained any visible muscle.
NO WAY TO SEE MY PROGRESS
I kept going for some time. I even got a personal trainer but then called it quits. It was just too frustrating to spend all this time and money in the gym without any visible progress.
At least when I was getting thinner my weight had been a good indicator. Now I had very little knowledge on what was changing. If only I would have had something better to assess my strategy and progress.
You get where I am going at!
CHANGES THAT GO UNNOTICED
Change often comes slowly. Sometimes we don't even notice it – unless we take real measure.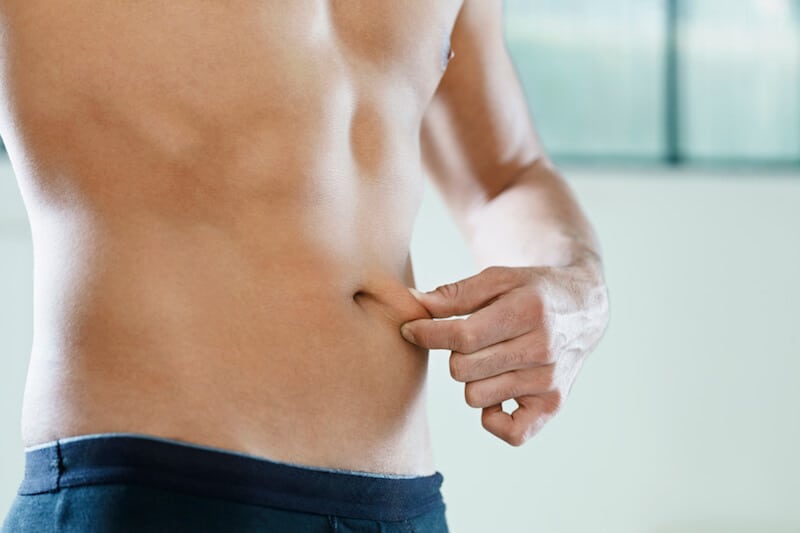 Just a few years back I gained back a lot of fat over a period of two stressful years building my first startup company in a foreign country. Slowly but surely my health was evaporating.
Yet, I never took notice for nearly two years. Only until friends started dropping hints I started to realize that I was looking all puffy.
Did that happen all overnight? Hell, no!
But why didn't I notice things when I looked into mirrors? — Because the changes came so slow that I didn't realize them. Since we see ourselves in the mirror every day I simply got used to them.
SHAPESCALE = BETTER DATA + VISUAL FEEDBACK
Both of Alex and I have great experience in designing and building hardware. We brainstormed dozens of ideas.
We knew from a handful of people that there were some good tools out there such as a DEXA/DXA scanner, which is short for dual-energy x-ray absorptiometry scanner. In simple terms, it's a device that uses x-ray to measure your bone density, which in turn produces the most accurate body composition measurements. Tim Ferris refers to DXA scans as the gold standard in his book "The Four Hour Body".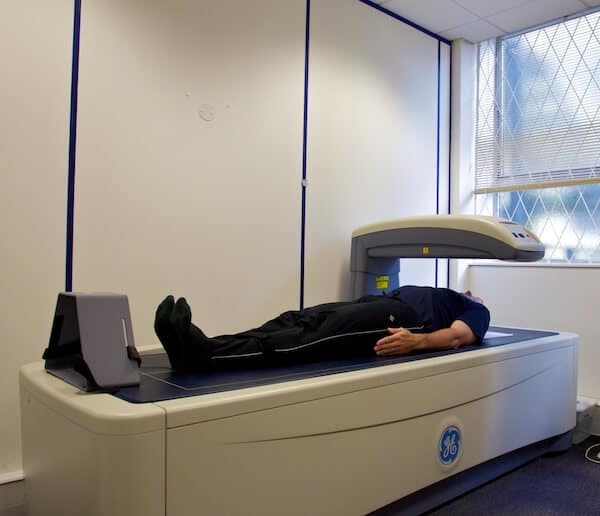 But because DXA scanning devices are extremely large and expensive, they are also not very accessible to most of us. One has to book appointments at special centers and pay up to $100 for a single scan.
Only those most dedicated towards their goals would go to such lengths to take things in better hands. In fact, less than 0.5% of those we asked have been able to make use of them.
ShapeScale had to become something that was smaller, more affordable and also more visual.
A PICTURE SPEAKS MORE THAN A THOUSAND WORDS
From our interviews, we realized that most liked to use (body composition) numbers and graphs to keep track of things. Yet, it became apparent that they really valued the mirror and photographs for allowing them to actually see how they looked and their appearance has been changing.
Yet, comparing two two-dimensional (flat) photographs is still a very hard thing to do. Especially, without a professional photo setup. READ MORE ABOUT THE TRUTH OF BEFORE AND AFTER PHOTOS.
We concluded better visual feedback and progress data was what was really needed.
Knowing that we explored a number of different technologies and settled for 3D scanning.
WHY SHAPESCALE HAD TO BE A 3D SCANNER & FITNESS TRACKER
With 3D scanning, we had the opportunity to structurally re-create a 1:1 model of one's own body shape and map a photorealistic 3D texture onto your body model to re-create a "virtual you".
Call it the "3D Selfie". 😁



[Check out the whole scan at shpe.us/martinscan0716]
PRECISE GIRTH AND BODY FAT MEASURES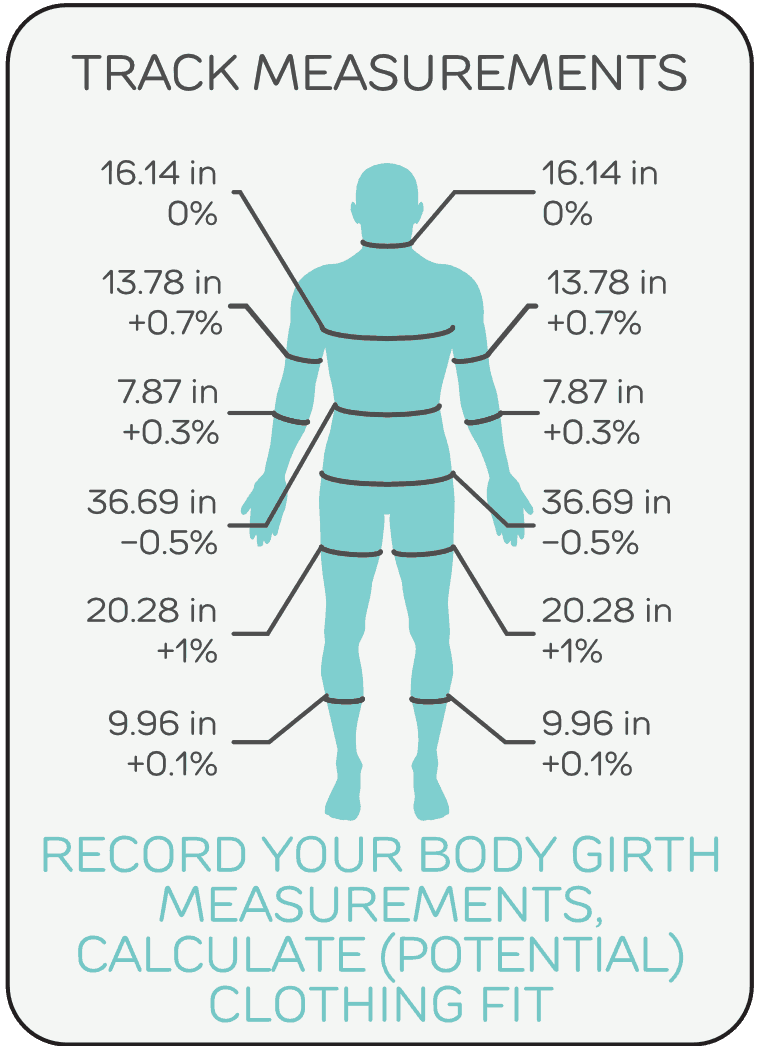 The more we explored this concept, the more we realized that this approach would allow us to measure your girth measurements (think waistline or size of your biceps) with the highest precision and then even calculate your volume as well as your body fat (via density measurements).
PAIRED WITH VISUAL FEEDBACK
Taken together with the photorealistic data, we would even go beyond pure data and visualize area WHERE your body had changed. As you have seen with our teaser, we have come up with various ways to visualize progress such as our "Difference View", "Loss/Gain Heat Map" and "Timelapse" feature that records your progress in a photorealistic 3D scan by scan.
Shortly after we demonstrated the concept of "ShapeScale" to new and old interviewees in Spring 2014.
After receiving their feedback and the enthusiastic conversations that ensued, we knew we were on to something and that's when our work on the first ShapeScale prototype and pilot program began.
To be continued.
This is the first post of the "Making of ShapeScale", written by Shape Co-Founder, Martin Kessler.