Product
What Happened at CES 2017
Read on to find out what happened in Vegas.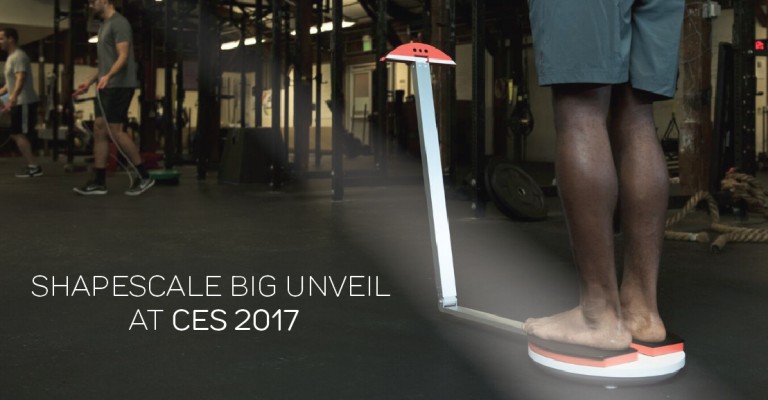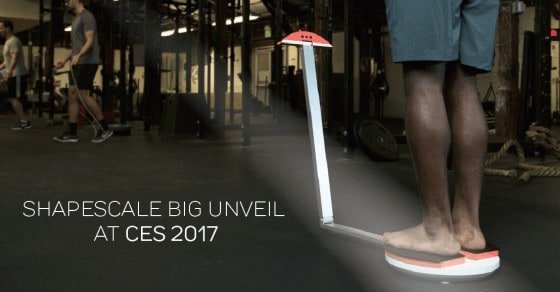 Last week was HUGE for ShapeScale. After a month of tireless preparations and rehearsals for the TechCrunch Hardware Battlefield, we have revealed ShapeScale for the very first time. We did not win but left CES with valuable connections and unforgettable experiences. Read on to find out what happened in Vegas.

We still clearly remember the day we got notified we will compete in the TechCrunch Battlefield. It is very competitive; ShapeScale was one of the few companies, selected from a pool of thousands of applicants from around the world, to present on the "Battlefield" stage. So when we found out we made it, we were incredibly excited.
The competition was fierce, we were competing against some of the most promising and disruptive startups in the tech industry. Back-stage we had all sorts of fears rushing through our heads; what if something goes wrong, or something will crash. It was nerve-racking, we knew we had to give it our best and nothing less. And suddenly we found ourselves on stage.
At that moment, a burst of unbound energy hit us. When you are so filled with passion for your product, you feel self-assurance and certainty in the things you say. We know we are solving a real problem and creating a product people want.
Billions of us worldwide exercise and go on diets to stay healthy or transform the way we look. But there is currently no right way to track our progress and see how our bodies are changing. This can be very demotivating and is one of the main reasons why people quit. ShapeScale is solving that problem by partnering our 3D scale with an app where you can visualize day-to-day changes, faster than anyone else. We're helping you understand how your lifestyle affects your body and show you the changes you've been working so hard for – even if the mirror doesn't. Our goal is to empower people with their own fitness data so that they can live healthier and happier lives. ShapeScale provides a different, more meaningful metric for measuring progress, one that looks past the number of the scale.
During the pitch, we simply felt unstoppable. Sharing that passion with the industry leaders and hundreds of viewers tuning in online was an incredible experience; one that we would love to bottle and re-live once more.
SO WAS IT WORTH IT?
We fought strong but we did not win. Nevertheless, the experience was overwhelmingly positive and we are very happy to be a part of the event. The winner was a worthy and awesome company Siren Care. Congratulation guys!
IT WAS WORTH IT
Although we're not going home with a $50,000 check in our hands, taking part in an event of this magnitude was an incredibly valuable experience and we will remember these few days fondly. The TechCrunch Battlefield provided us with a powerful platform to share ShapeScale with influencers, investors and potential customers. But the real reason to participate is the connections you make throughout the event. It's been fantastic to connect with so many exciting companies and driven entrepreneurs ready to make things happen. It was just pure energy!
Our hats off to everyone who participated and to all of the visionaries and groundbreaking companies who are daring to change the world!