Product
The Big ShapeScale Launch Is ON – All the Details
Read all about our Launch Here.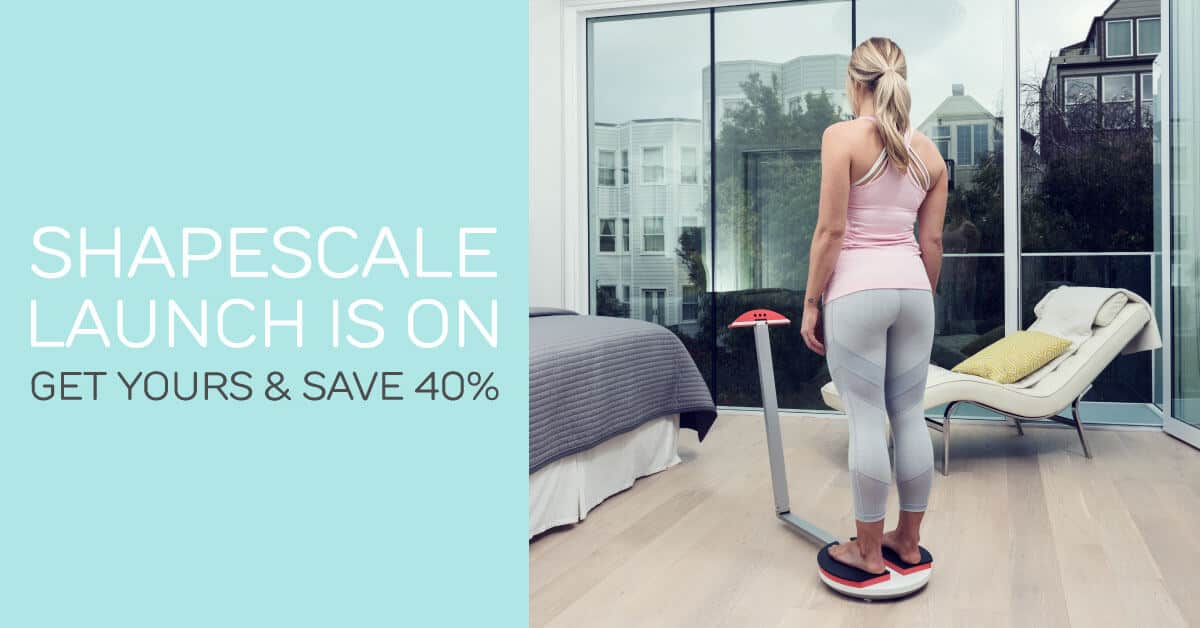 The Launch Details
Pricing Plans
Delivery Information
Why Should I Buy A ShapeScale?
Yes, the news is true: ShapeScale is launching for the general public NOW!
The entire Shape Team has been working crazy hard in the past few months to get ready for the launch. After a fantastic media tour in the Big Apple last week, we finally feel that ShapeScale is ready to get out to the public. We met with several well-known journalists in health-fitness-tech related industries, who were all amazed by ShapeScale. Besides putting a smile on our faces, they assured us again that ShapeScale is a device that the consumers need in their lives.
Find out about all the details of the ShapeScale launch now!😉
ShapeScale Launch Details
WHEN: NOW
WHERE: The ShapeScale Online Store
PRICE NOW: ShapeScale device: $349 + Subscription plan for ShapeScale app
PRICE LATER: ShapeScale device: $499
DELIVERY: April 2018
Pricing Model
We're launching a ShapeScale with some early-bird discounts. After getting the feedback from people on our waitlist that ShapeScale was too expensive upfront we decided to get together and brainstorm the different models. Later on, we also surveyed our ideas with our most interested supporters on the waitlist. This is how the following pricing model was born.
You have to pay $349 upfront for the ShapeScale device and additionally choose one of our 3 subscription options for the ShapeScale app.
Subscription Option A: Monthly Subscription Plan, $12.99/month. With this plan, you will be charged monthly (a one-year commitment).
Subscription Option B: Yearly Subscription Plan, $9.99/month. With this plan, you will be charged annually (a one-year commitment).
Subscription Option C: All in service for 5 years, $299 total. With this plan, you will be charged up front.
Why We Decided to Swap to The Subscription Pricing Model
#1 LOWER UPFRONT COST
Thanks to a software service model, we can offer you ShapeScale at a much lower cost and sales tax.
#2 HQ CLOUD PROCESSING
ShapeScale processes and stores all your ShapeScans on our secure cloud servers to guarantee fast load time and high-quality photorealistic scans.
#3 FREE SOFTWARE UPDATES
Developing software is a long-term R&D undergoing. Our pledge is to continue supporting you with new features and security patches.
#4 FREE OPTION AFTER YEAR 1
You will have a chance to downgrade to a free plan which allows for continuous use and storing of a single scan. You'll be able to view your current measures and use your ShapeScan for non-health apps such as virtual fitting rooms, tailor-made clothing, 3D printing, VR and more.
Note, these prices are part of the early-bird deal is only for a limited time. Once it expires, the ShapeScale device's price will increase to its future retail price, $499 and the subscription plan prices will also be raised.
Delivery Information
At the moment we're looking to ship around early 2018. That is why we decided to give a more than 40% OFF discount offer to our early customers. Additionally, we also have a "no-questions-asked" money back guarantee up until 45 days after delivery.
The exact date of delivery is not set in stone yet, and even though we'd like to make it happen as soon as possible, we'd also like you to understand that ShapeScale is a complicated product. While our team has completed development on the hardware of ShapeScale, we still need to work with an overseas manufacturer to industrialize the design so that we can mass-produce ShapeScale.
This is a process that involves tooling, supplier negotiations, package design, assembly line setup, rigorous testing, certification, logistics and much more. It's a process that unfortunately, takes several months.
For Shape, it is paramount to determine demand and negotiate the best supplier and manufacturing deals. Without early-bird customers, none of this would be possible, which is why we offer a steep discount to everyone that pre-orders a ShapeScale.
Why Should I buy a ShapeScale?
The ShapeScale Launch Video explains it all, so watch it now!👇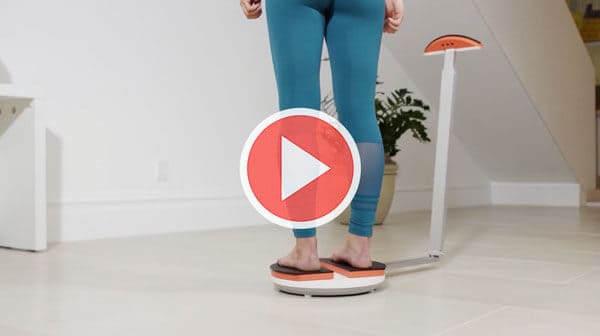 Not being able to see the results of your hard work on your body is extremely demotivating. With ShapeScale this stops now.
ShapeScale in itself will provide you with the most comprehensive fitness data you'll ever receive from a fitness tracker and a scale together. This data will help you in achieving your fitness goals by assigning meaning to the usual empty numbers.
Most importantly, you'll receive visual feedback as well. With the Photorealistic 3D Scan you'll be able to see yourself like others do. The Heatmap feature will show you where exactly you've been gaining or losing, and the Difference View will allow you to compare your current body shape to your body shape in the past.
If you'd like to learn a bit more about ShapeScale before making the big decision, here are some good blog posts for you!
👉The ShapeScale Feature Guide
👉How ShapeScale Can Help You To Lose Weight
👉6 Incredible ShapeScale Features For Muscle Building
👉A Personal ShapeScale Scanning Experience
Why Should I Buy It Now?
#1 BEST PRICING
The early bird catches the worm! ShapeScale will never get this cheap again. Pricing will increase to $499 in 2018.
#2 RISK-FREE. REFUND ANY TIME
We understand that your circumstances may change.
Therefore, we will refund your pre-order any time prior to shipping, plus you'll have an extra 45 days to try ShapeScale.
#3 BE AMONG THE FIRST
You'll receive your ShapeScale months in advance of everyone else.
So, gain an unfair advantage in 2018 when everyone else will be struggling to get ready for summer.
We appreciate any feedback, so if you have some thoughts about the launch deal, please drop us an email!👉[email protected]