Fitness Gear
The Best Wireless Earphones For Exercise 2017
There's a pair of earphones for everyone. Learn which one suits you best!
Download Our FREE
Spartan Race Training Plan
Our comprehensive training plan provides you with 30-days of exercises right up to race day!
Team Shape thought we would round up some of our favorites wireless earphones as 2017 has really been the year for them.
Before we get into our top choices for a range of sports, we will briefly explain why you should be looking to buy Bluetooth headphones for working out and what you should look for.
Why Should You Buy Wireless Earphones For Exercise?
Obviously, everyone hates their earphone wires getting tangled up. It can become the bane of your life as you spend countless amounts of time trying to undo tight knots. This becomes even more frustrating when you are exercising.
If your wires tangle, more often than not the cable leading will now be too short and it will result in your earphones constantly falling out. I also find that my cables can get wrapped around weights as I exercise, throwing me off and disrupting my focus, as my music abruptly stops.
Many wireless earphones also have active noise canceling (ANC). This is particularly useful if you want to block out the background commotion and get in the zone. Cables can be a pain when you are traveling.
It might just be me but I always catch my cables on door handles or armrests…..frustrating! Does this happen to anyone else? Comment below.
What Should I Look For In Wireless Earphones For Workouts?
Primarily, this depends on what type of exercise you want them for and this is why we will categorize the headphones for different sports/activities. It also greatly depends on your budget. What are you willing to spend.
One thing is for sure, you definitely want them to be sweat-proof. I have been known to break headphones that are not "water-proof" (I don't sweat that much….okay maybe I do).
You want to choose some earphones that either come with a wide variety of buds or there is a selection available to find the best fit for your ear shape.
You will want to consider battery life. Now, most wireless headphones do boast battery life over 3-hours and chances are you will not be exercising for that much longer than this time-frame (unless you are completing a marathon/triathlon etc). But if like me, you are hopeless at remembering to charge your gadgets, then I would go for earphones with a decent battery life.
The style is really up to you. Whether you opt-for over-ear, behind the neck or any other design. Over-ear and on-ear are the most popular options though.
Trustedreviews advise to look out for headphones declaring aptX or aptX HD (Sony uses LDAC) for those with Android Devices. AptX enhances your wireless sound quality.
Now we have covered that…..let's get into the headphones.
The Best Wireless earphones For Running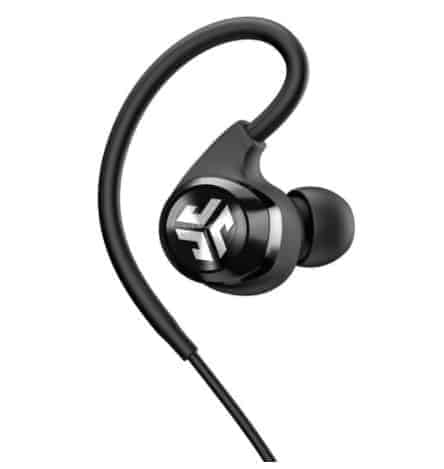 Price: $99.99
Pros:
One of the most secure, snug fits you will find at this price range. This is key for running.
Boosted bass response, to keep you moving forward.
Splash and sweat proof.
6 earbuds to choose from.
12 hours battery life
Cons:
Reported occasional sound cut-outs.
Mal-placed volume and track buttons see you skipping songs when you are trying to increase volume.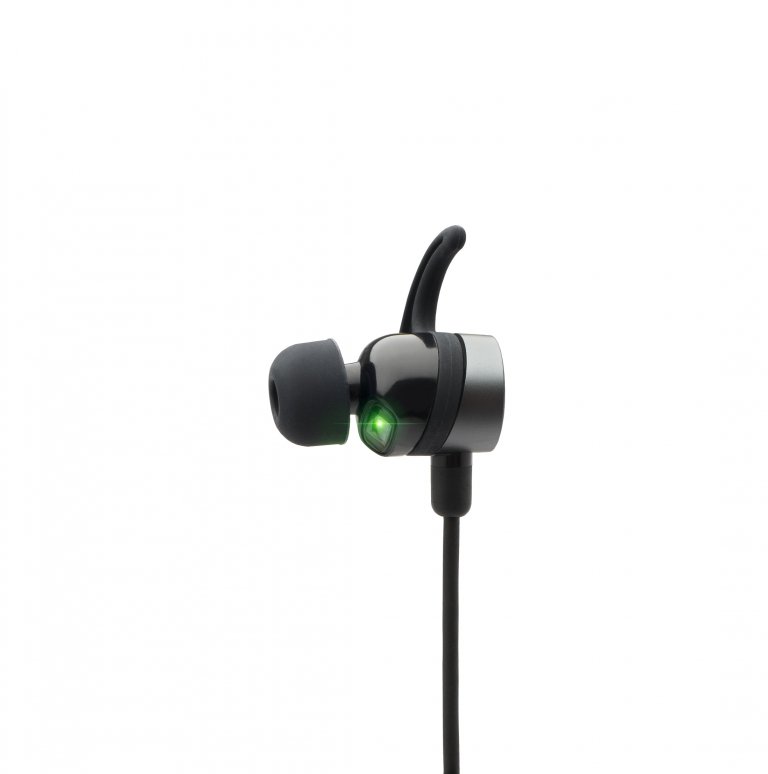 Price: $249 ($199 Fall Promo)
Pros:
Vi Personal Trainer Coaching to motivate you as you run.
Sweatproof
8 hours battery life
Voice control (no one likes to play around with changing a song whilst running)
Free run, distance run, time run and cycling modes.
Cons:
Needs a bass boost.
Lot's of communication and advice initially before the help tails off.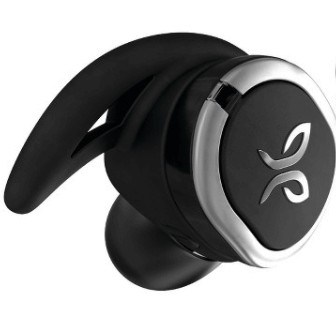 Price: $179.99
Pros:
Charging Case.
12 hours battery life.
Sweat-proof & Water resistance.
Use the Jaybird App to set your ideal sound (Treble & Bass)
Great sound quality.
Cons:
Limited media controls & tough to press (not ideal for those times you need to change or song or take a call mid-run).
The Best Wireless Earphones For Swimming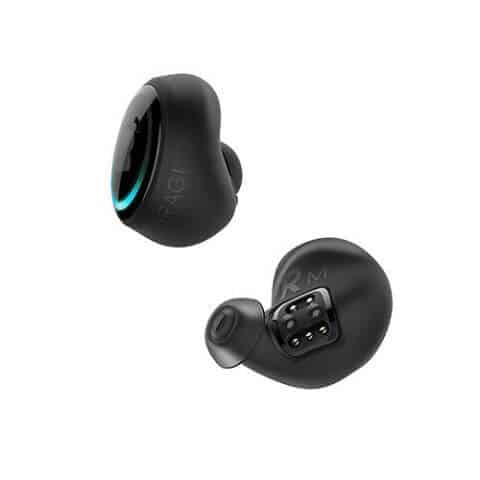 Price: $410
Pros:
Waterproof (up to 3 feet for 30-minutes)
Translation abilities
Charging case (recharges earphones up to 5 times)
Heart Rate Monitor
AI technology (onboard activity coach)
Noise cancellation
Cons:
Expensive.
3-5 hours battery life
Occasionally unresponsive touch & swipe controls
Require you to swap out Fitsleeves for swimming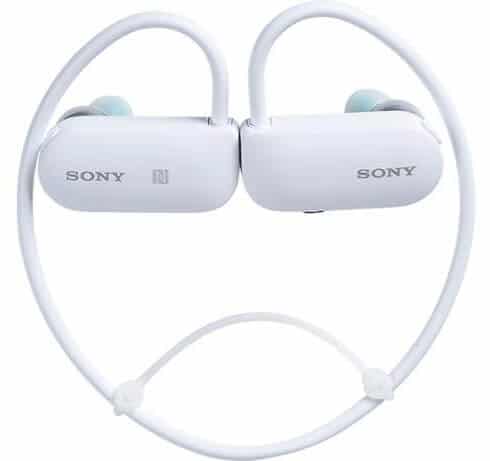 Price: $249.99
Pros:
Waterproofed (IPX5/IPX8) against water jets from any direction and immersion to three meters.
Smart B-Trainer activity log to keep yourself motivated.
Goal setting.
Leave your phone at home whilst you swim with a 16GB MP3 player on board.
Cons:
Need to switch to the dedicated swimming earbuds before jumping in the water.
Design needs work.
3 hours battery life.
Keep an eye on the Kuaifit Headphones for the future (Q1 2018). Set to track laps, speed, strokes and calories.
Best Wireless Earphones For The Gym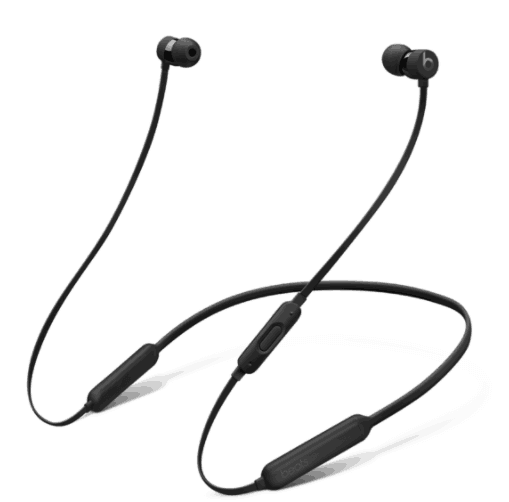 Price: $150 ($99 holiday offer)
Pros:
5-minutes of charge gives you 2-hours playback.
Noise Isolation (very important for getting in the zone during your workout)
Water-resistant
Rich sound
8-hours battery life.
Cons:
Cords may seem too long for some people.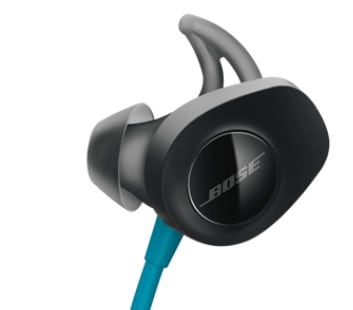 Price: $149.95
Pros:
Very comfortable and superb ergonomics.
Sweat and splash-proof.
Superb sound quality.
Cons:
Earpieces are a little bulky and protrude quite far out.
You can't adjust the cord length.
Best Wireless Earphones For Daily Use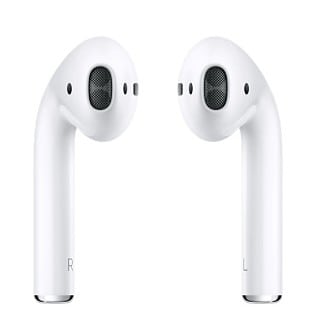 Price: $159.00
Pros:
Charging Case.
Instant connectivity when you pull the earphones out of the case.
Effortless pairing with Apple Devices.
Lightweight & fully wireless
Cons:
Ambient noise leaks in.
Similarly priced models do deliver better sound quality.
Not the most aesthetically pleasing.
The fit really depends on the shape of your ear.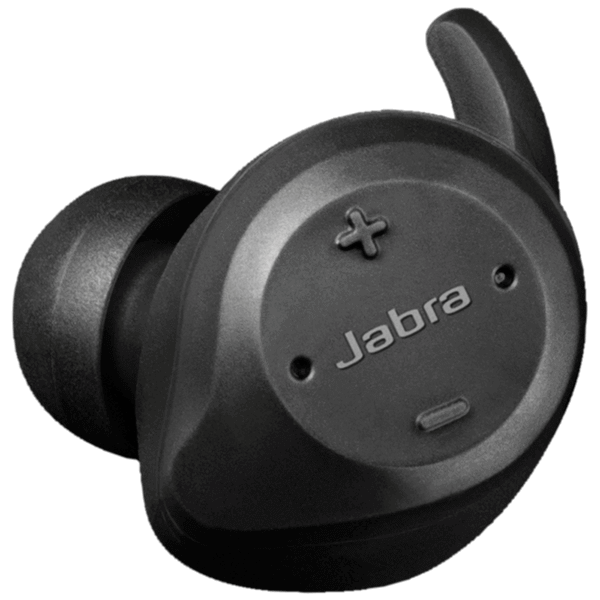 Price: $249.99
Pros:
Fully waterproof.
Heart Rate Monitor.
Charging case delivers 2 full charges.
The earphones automatically analyze background sounds and switch to the earbud with least ambient noise
Cons:
3-hours battery life
Slightly bulky design.
Other Notable Mentions
Download Our FREE
Spartan Race Training Plan
Our comprehensive training plan provides you with 30-days of exercises right up to race day!