We've all been given the same advice. If your stressed out just breathe. Sorry, Karen, but I don't think breathing is going to help figure out my tax forms. Stress pops up all the time in our lives and sometimes breathing just doesn't do the trick. That's were thync can come in.
Thync, rests on the back of your neck and delivers low electrical stimulation to activate nerve pathways in your head and neck. Essentially, claiming to quite literally tap in your body's own mechanisms to relax, sleep better, and lower stress levels. Thync attaches itself to your body through adhesive strips that can be purchased in reusable versions.
The device was created by a group of neuroscientist from MIT, Harvard, and Stanford. Essentially, think creates constructed stimulation patterns via nerve stimulation. This type of technique has been used in recent decades and according to the Thnyc website has "shown to be safe with substantially lower levels of side effects than pharmaceuticals."
How Physical Activity Improves Your Mental Health 
Think might be a nice alternative to those who are opting out of taking pharmaceutical drugs. If you are curious about Thync's relation to your medication or questions about our using Thync in replacement of your medication please contact your general health practitioner before proceeding.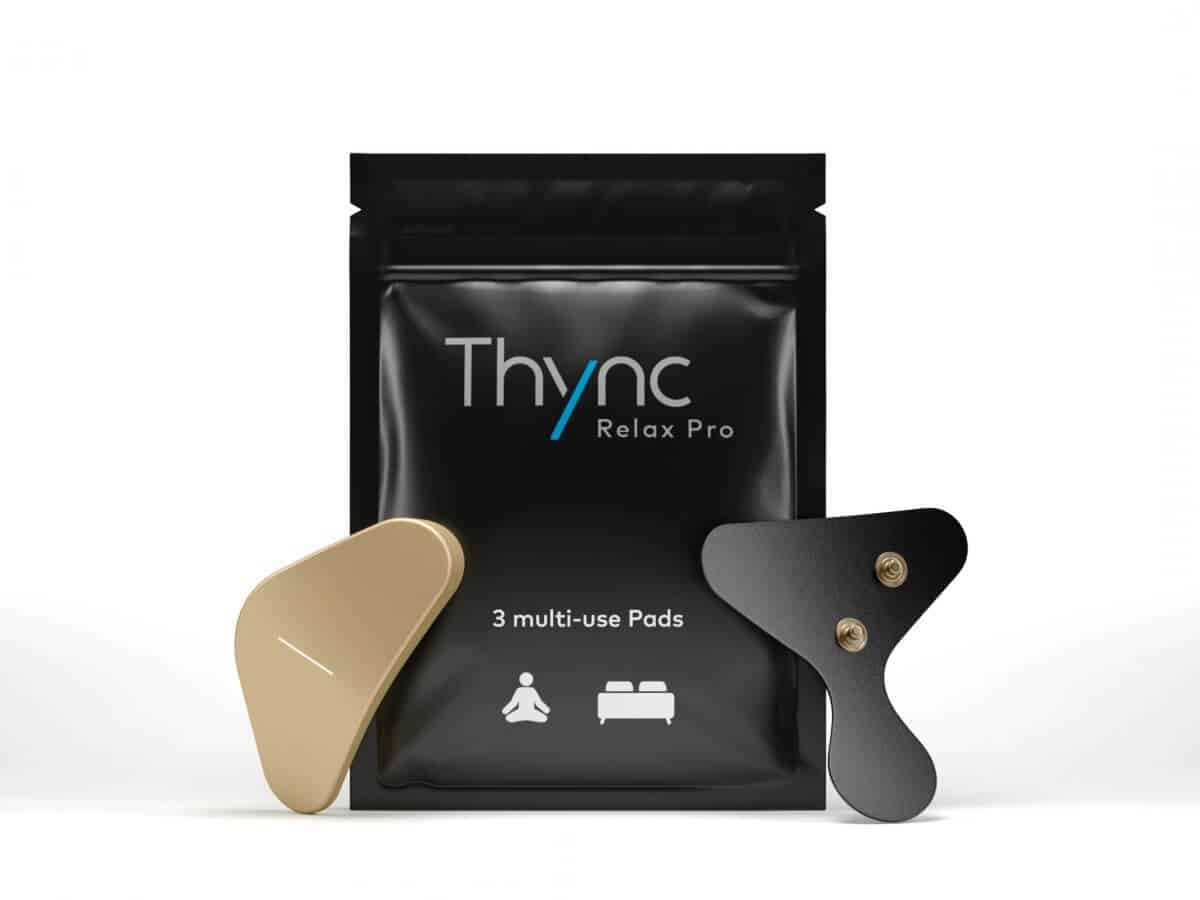 Downloadable Relaxation 
Also, the device comes with a downloadable app that allows the user to choose a program of relaxation. Thync provides a deep sleep program to help you "reach a calm, peaceful state and improve sleep". In addition to providing a deep relax program designed to help achieve the release of "anxious feelings and to slow down your thoughts."
Especially, providing different "Vibe programs" including one that induces an "energy boost". Thync potentially does this by activating your body's natural "flight or fight" response, giving you a temporary pick-me-up.
As a result, this might not be the universal cure for stress, it may be a nice tool to have handy when you find yourself tossing and turning. Maybe even nice to try out when stress seems to be getting the better of your racing thoughts.
That's all for this week! Hope to see you here again to take a peek at all that's new in fitness and tech.
Do you have any tips or trick on how you handle stress? Let us know down in the comment section.