Oakley is renowned for their sunglasses and in particular their sports models. They are a popular choice among sports enthusiasts and they offer models for a number of different sports, including runners, skiers, cyclists, surfers, you name it! 
Recently, they teamed up with Intel to create the Radar Pace™ Prizm™ Road sunglasses.
The photo above shows the Radar Pace™ Prizm™ Road sunglasses edition. You can also opt for a clear lens.
So what makes these sunglasses so special and worthy of the $449.00 price tag?
Check out the video below.
Exciting right?
In their own words "Radar Pace is a real-time voice-activated coaching system that creates a unique training program, tracks your performance and coaches you in the moment."
Like most Oakley products, the sunglasses offer UV protection and high definition optics. 
Features
The Oakley- Intel collaboration enables the user to track key aspects of their workout, such as heart rate, cadence, power and distance. 
The analytics of your workouts can be found via the Radar Pace app. The Radar Pace Sunglasses now integrate with popular performance apps like Runkeeper and Strava, allowing you to create a personalized fitness program.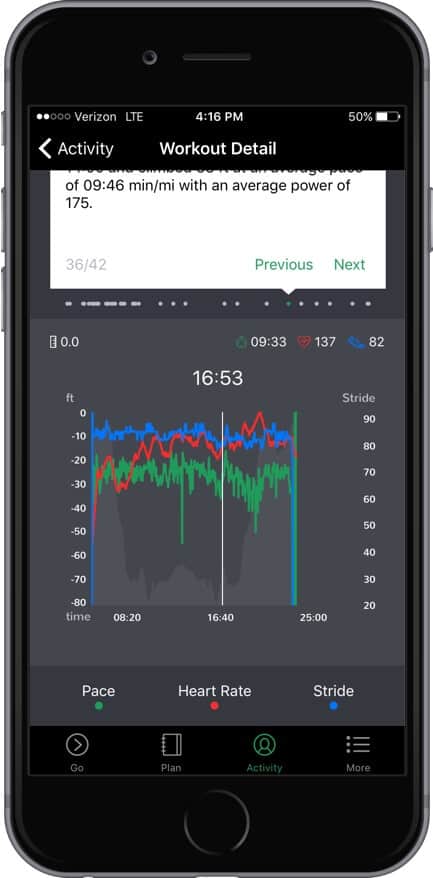 Unfortunately, there is no GPS built-in and so you still have to workout with your phone present.
A CNET editor described the Radar Pace Sunglasses as Alexa for fitness. They said "Thanks to Intel's Real Speech technology, you can ask and respond to questions in a natural way. You can ask a question, such as, "How's my pace?" and then follow it up with, "Is that good?" (Check out the full Radar Pace article)
They gave the sunglasses a respectable 7.3/10.
The Downsides
Many people feel the Radar Pace glasses need some work. They scored a mediocre 3.4/5 stars on the official Oakley website.
People experienced issues such as connectivity disruptions with the app and they did not like the fact that you would not get credited for your workouts if you did not wear the glasses (and it feels a bit ridiculous wearing them when it is dark at night or inside on the treadmill). There are also a few complaints about the battery life range. 
People experienced their sunglasses dying after as little as 3 hours had passed. The general quoted range is 3-6 hours.
So, although the Radar Pace is headed in the right direction and they are the brainchild of two widely respected companies, they do have some niggles to work out. 
What are your thoughts?